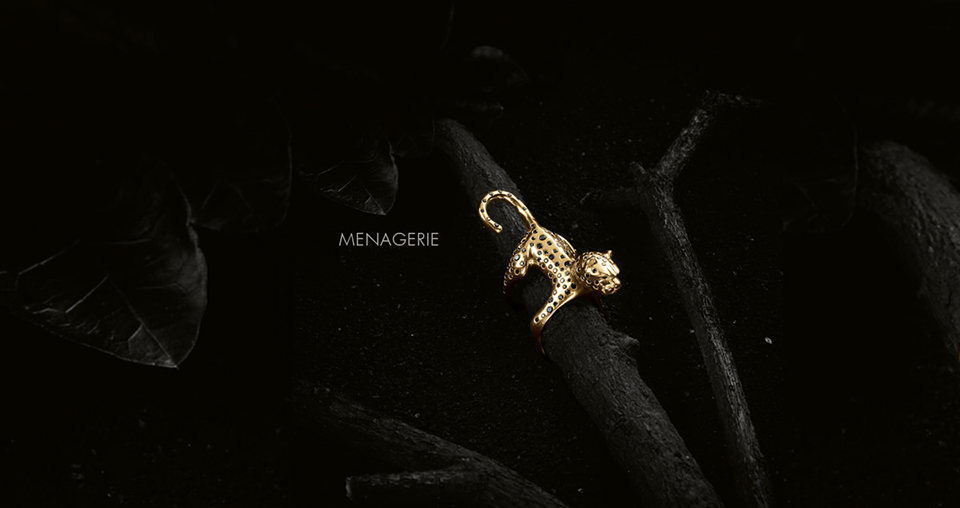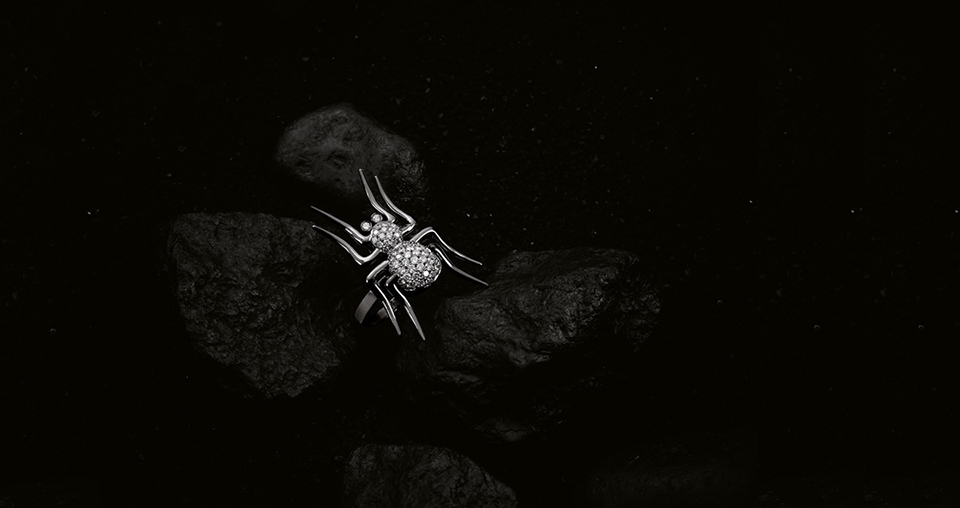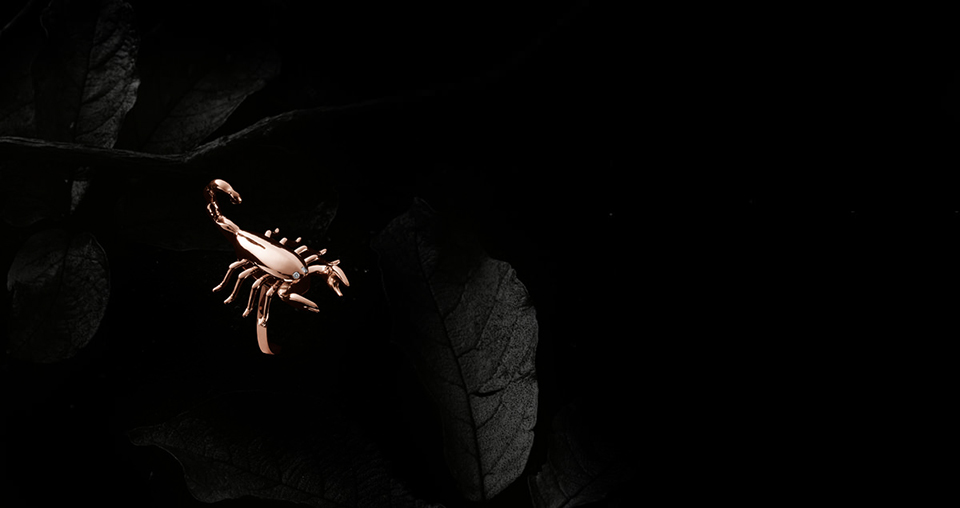 MENAGERIE
Jack Vartanian presents MENAGERIE, a collection inspired by dangerous animals leopard, scorpion and spider icons taken directly from the jungle and translated into rings, earrings and necklaces that are natural born hits.
The designer's inspiration came from a desire to explore more organic forms. "I always created made more geometric pieces, but after the success of the Python collection inspired by snakes, I felt more motivated to move in this direction," he explains. "It was a challenge."
Jack Vartanian observed more closely the animals, the shapes, reproducing the natural way and with a playful touch. The leopard ring, carefully handmade, fits perfectly on the finger and looks as if its sighting its prey from a high branch.Ready to Pounce!
His savage instinct is almost palpable, contagious, and impossible to tame. Yellow gold is contrasted with the black diamond of various sizes that simulate their markings. The bugs earn gold luxurious baths seeking to emulate their tone, like the spider white gold and black rhodium plating and the scorpion rose gold with white diamond.
The MENAGERIE by Jack Vartanian are sexy and deadly and become pure animal energy to be worn for the first time. True desire objects, arrive Jungle loaded from a wild spirit to bring out and enhance the natural woman's beauty.